Toyota Camry

Owners Manual

Maintenance and care » Do-it-yourself maintenance » Wireless remote control/electronic key battery

Replacing the battery (vehicles with a smart key system)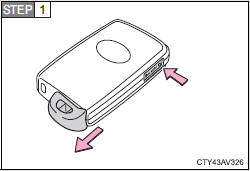 Take out the mechanical key.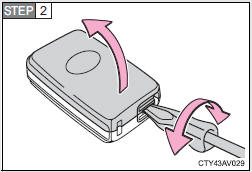 Remove the cover.
To prevent damage to the key, cover the tip of the screwdriver with a rag.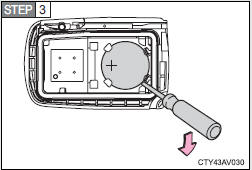 Remove the depleted battery using a small flathead screwdriver.
Insert a new battery with the "+" terminal facing up.
More about «Wireless remote control/electronic key battery»:
Replacing the battery (vehicles with a smart key system)