Toyota Camry

Owners Manual

When trouble arises » Steps to take in an emergency » If you have a flat tire

Taking out the spare tire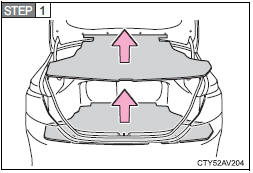 Remove the luggage floor cover and spare tire cover.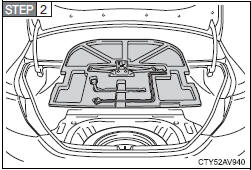 Remove the tool tray.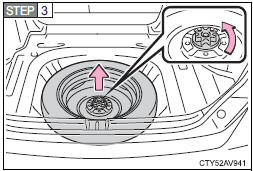 Loosen the center fastener that secures the spare tire.
When taking out or stowing the spare tire, make sure to firmly hold opposite ends of the tire.
More about «If you have a flat tire»:
Taking out the spare tire