Toyota Camry

Owners Manual

Interior features » Using the audio system

Operating an iPod
Connecting an iPod enables you to enjoy music from the vehicle speakers.
■ Connecting an iPod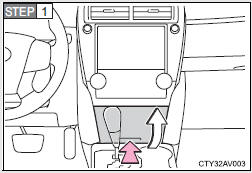 Push the lid.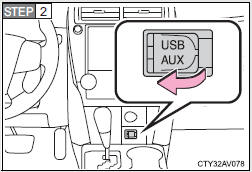 Open the cover and connect an iPod using an iPod cable.
Turn on the power of the iPod if it is not turned on.

Press

repeatedly until "iPod" is displayed.
■ Control panel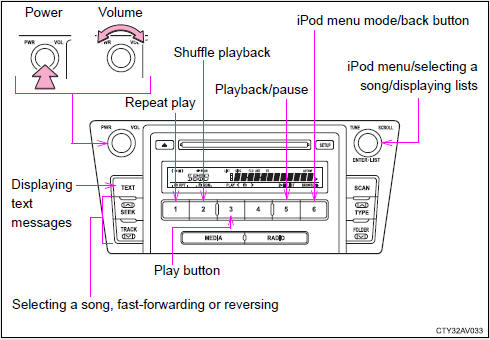 More about «Using the audio system»:
Operating an iPod