Toyota Camry

Owners Manual

Interior features » Using the audio system

Operating a USB memory
Connecting a USB memory enables you to enjoy music from the vehicle speakers.
■ Connecting a USB memory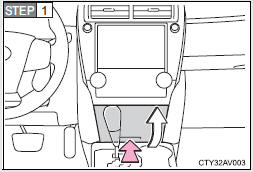 Push the lid.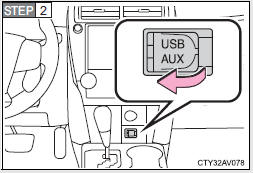 Open the cover and connect a USB memory.
Turn on the power of the USB memory if it is not turned on.

Press

repeatedly until "USB" is displayed.
■ Control panel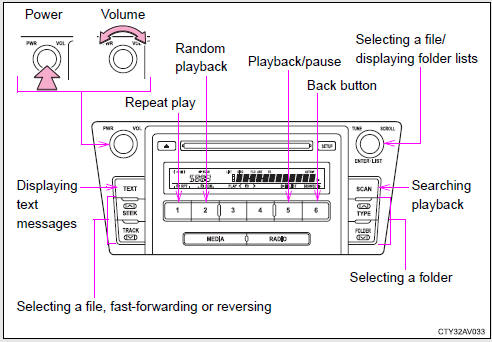 More about «Using the audio system»:
Operating a USB memory