Toyota Camry

Service Manual

Ignition

Crankshaft position sensor (2AZ−FE)(From July, 2003)
REPLACEMENT
HINT: A bolt without torque specification is a standard bolt .
1. REMOVE ENGINE UNDER COVER RH
a. Remove the 5 screws, 3 clips and the under cover.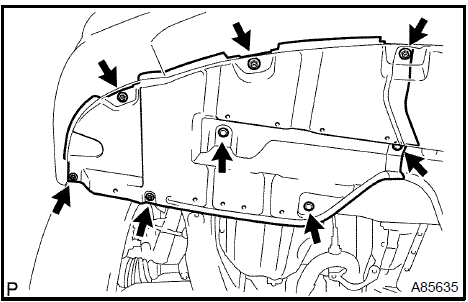 Remove engine under cover RH
2. REMOVE FRONT FENDER APRON SEAL RH
a. Remove the clip, 2 bolts and apron seal.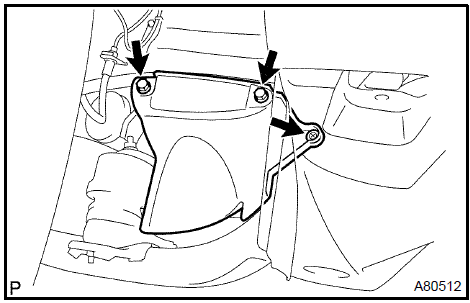 Remove front fender apron seal RH
3. REMOVE CRANKSHAFT POSITION SENSOR
Disconnect the sensor connector.
Remove the bolt, clamp and sensor.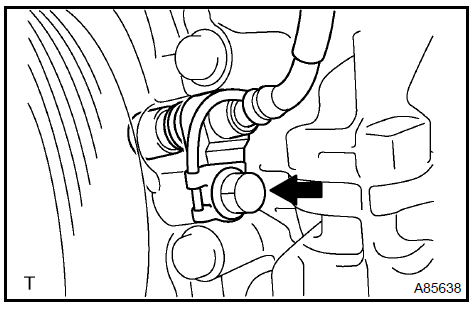 Remove crankshaft position sensor
INSTALL CRANKSHAFT POSITION SENSOR Torque: 9.0 N·m (92 kgf·cm, 80 in.·lbf)
INSTALL FRONT FENDER APRON SEAL RH
INSTALL ENGINE UNDER COVER RH
More about «Ignition»:
Crankshaft position sensor (2AZ−FE)(From July, 2003)