Toyota Camry

Service Manual

Engine hood/door

Hood support rod
REPLACEMENT
1. REMOVE HOOD SUPPORT ROD
a. Using a screwdriver to hold the left spring, disengage the upper and lower parts of the support rod, and then remove the hood support rod.
NOTICE: Removal should be done while the hood is being held up.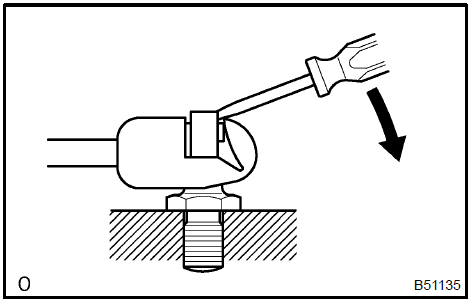 Remove hood support rod
2. INSTALL HOOD SUPPORT ROD
NOTICE
: Install a metal socket onto the hood except a resinous one onto the body.
After the installation, make sure that the socket is securely attached.
DISPOSAL
1. DISPOSE OF HOOD SUPPORT ROD
Fix the hood stay assembly, with the piston−rod pulled out, on a vise.

With protection glasses on, cut a part between A and B as shown in the illustration with a metal saw to release the gas.
NOTICE: Although the gas inside the hood stay assembly is colorless, odorless and harmless, there is a possibility that cutting tips of the metal saw would jump around, therefore cover it with clothes or something.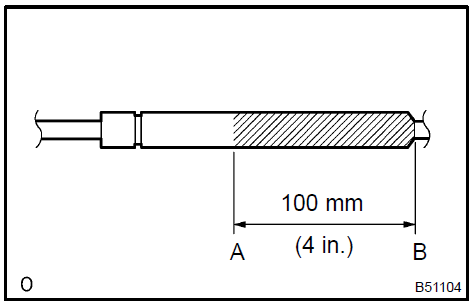 Dispose of hood support rod
More about «Engine hood/door»:
Hood support rod