Toyota Camry

Service Manual

Exterior/interior trim

Rear door belt moulding assy LH
REPLACEMENT
HINT:
The installation procedures are the removal procedures in reverse order.
Use the same procedures for the RH side and LH side.
REMOVE POWER WINDOW REGULATOR SWITCH ASSY
REMOVE REAR DOOR INSIDE HANDLE BEZEL PLUG LH
REMOVE REAR DOOR TRIM BOARD SUB−ASSY LH
REMOVE REAR DOOR BELT MOULDING ASSY LH
Put protective tape under the moulding.
Using a moulding remover, pry out the moulding as shown in the illustration.
HINT: Tape the remover tip before use.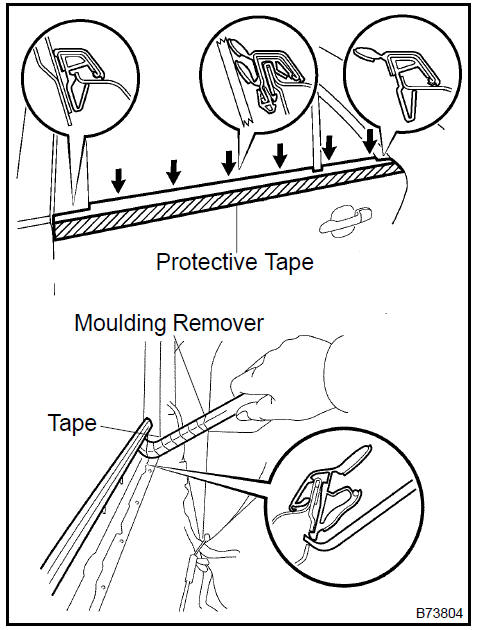 Remove rear door belt moulding assy LH
More about «Exterior/interior trim»:
Rear door belt moulding assy LH