Toyota Camry

Service Manual

Engine control system

Knock (2AZ−FE)
REPLACEMENT
DRAIN ENGINE COOLANT

REMOVE AIR CLEANER CAP WITH AIR CLEANER HOSE

REMOVE THROTTLE BODY ASSY

REMOVE INTAKE MANIFOLD
a. Remove the 5 bolts, 2 nuts, intake manifold and gasket.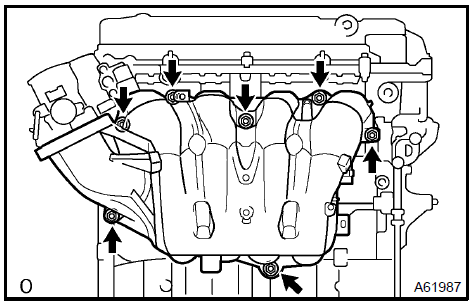 Remove intake manifold
5. REMOVE KNOCK
Disconnect the knock connector.

Remove the nut and knock .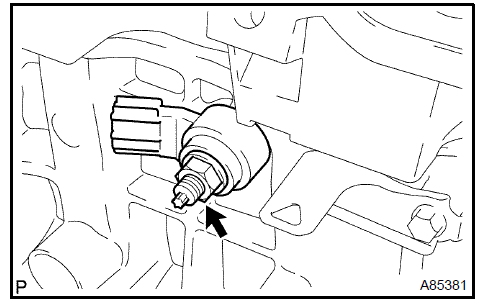 Remove knock
6. INSTALL KNOCK
Install the knock with the nut.

Torque: 20 N·m (204 kgf·cm, 15 ft·lbf)

Connect the knock connector.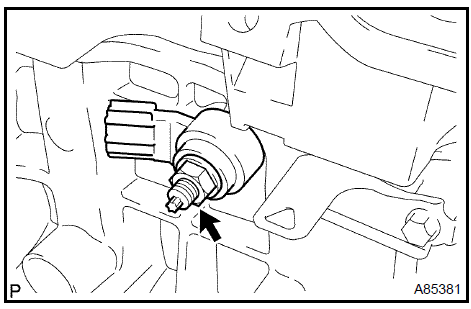 Install knock
7. INSTALL INTAKE MANIFOLD
a. Install a new gasket and the intake manifold with the 5 bolts and 2 nuts.
Torque: 30 N·m (306 kgf·cm, 22 ft·lbf)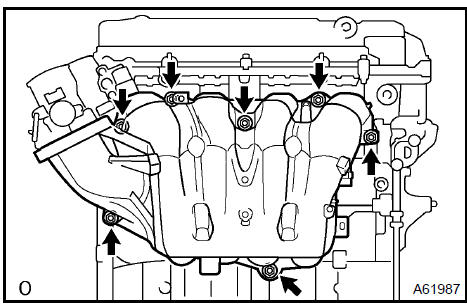 Install intake manifold
INSTALL THROTTLE BODY ASSY

INSTALL AIR CLEANER CAP WITH AIR CLEANER HOSE

CHECK CONNECTION OF VACUUM HOSE

ADD ENGINE COOLANT

CHECK FOR ENGINE COOLANT LEAKS
More about «Engine control system»:
Knock (2AZ−FE)