Toyota Camry

Service Manual
REPLACEMENT
NOTICE: Do not separate the from the bracket.
REMOVE CONSOLE PANEL UPPER REAR

REMOVE RR CONSOLE BOX

REMOVE YAWRATE
Disconnect the yawrate connector.

Remove the 2 bolts and yawrate .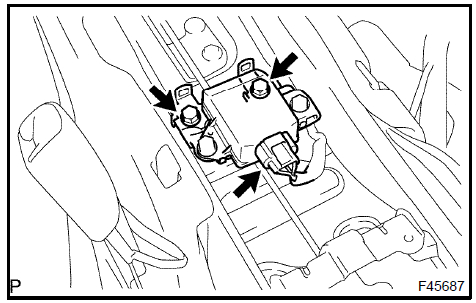 Remove yawrate
4. INSTALL YAWRATE
Install the yawrate with the 2 bolts.

Torque: 12.5 N·m (127 kgf·cm, 9 ft·lbf)

Connect the yawrate connector.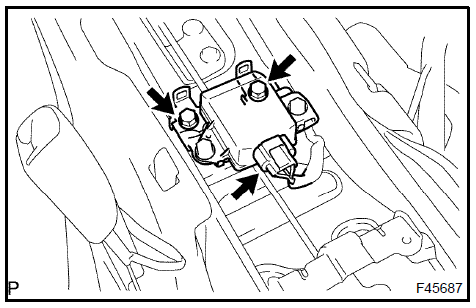 Install yawrate
INSTALL RR CONSOLE BOX

INSTALL CONSOLE PANEL UPPER REAR

PERFORM YAWRATE ZERO POINT CALIBR
More about «Brake»:
Yawrate